Just scrolling down in Etsy, you can find to many treasures. As I am not only jewellery designer but also musician, I love to scroll down and look at some beautiful musical jewelry!
Here are my finds!
Beautiful and abstract piano idea made out of polymer clay. My favorite material. Just a nice design and its something I could possibly buy! ( not my making!) ( this is made to order)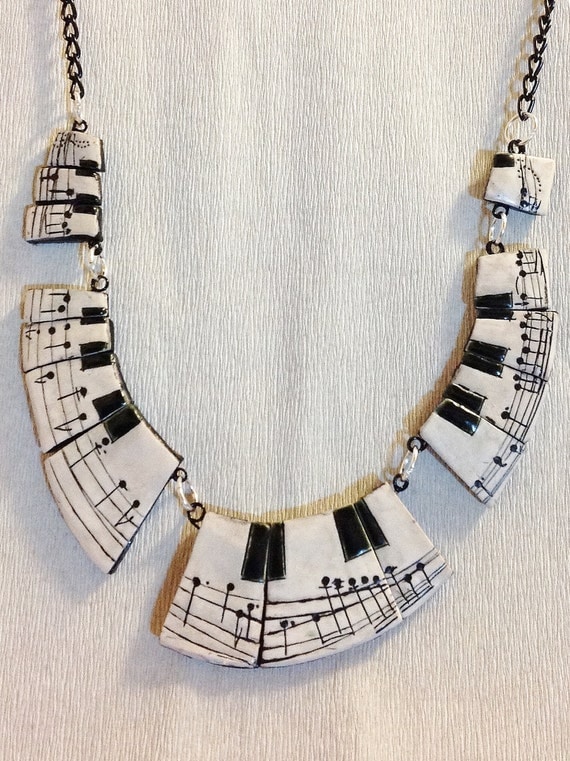 2 – This treble clef and bass clef ring shaped as heart I am wearing myself! Asked my boyfriend to buy as a gift for me! As he was asking what do I want for my birthday!
treble clef and bass clef heart ring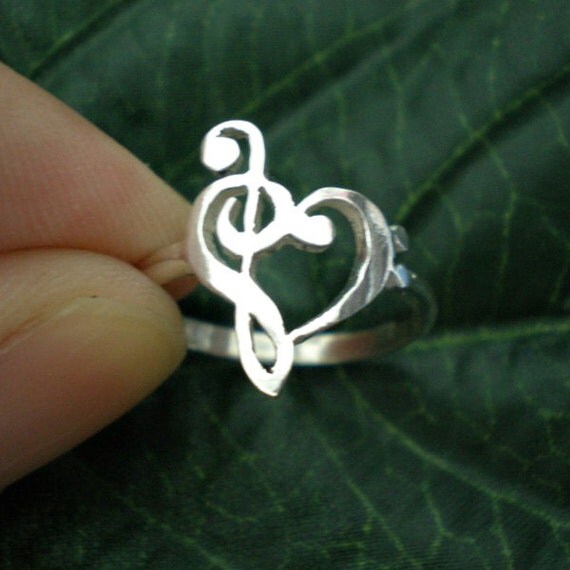 3 –
Beautifully mixed red white and silver colors with treble clefs and notes on this musical bangle! Pros – ready to ship the next day!
red bangle bracelet MUSIC treble clef MUSICAL GIFT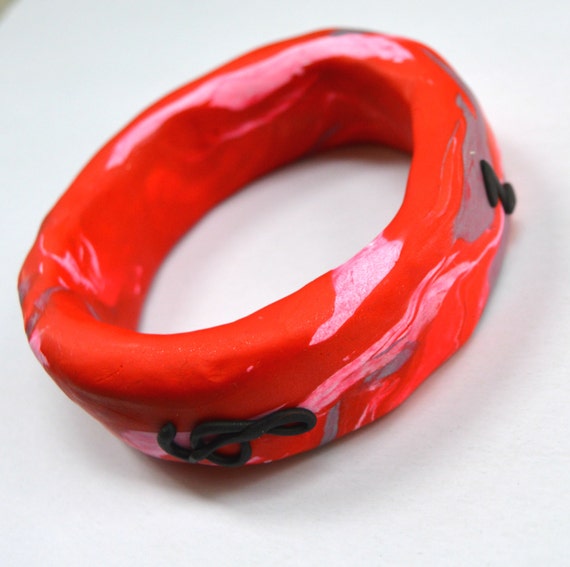 treble clef MUSIC bracelet RED musicians gift MUSICAL BANGLE woman
4 – Cool abstract and simple way of showing love for music in jewelry! ( made out of polymer clay, not my making but only my find)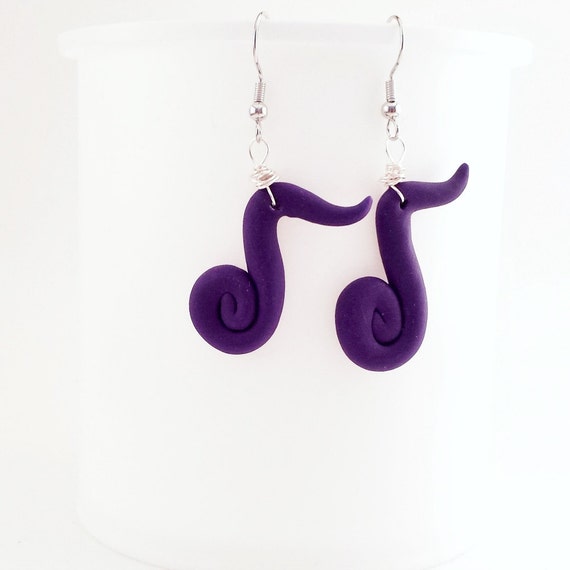 5 – guitar picks! What a great way to use them! Earrings for girl guitarists or maybe girlfriend of guitarist?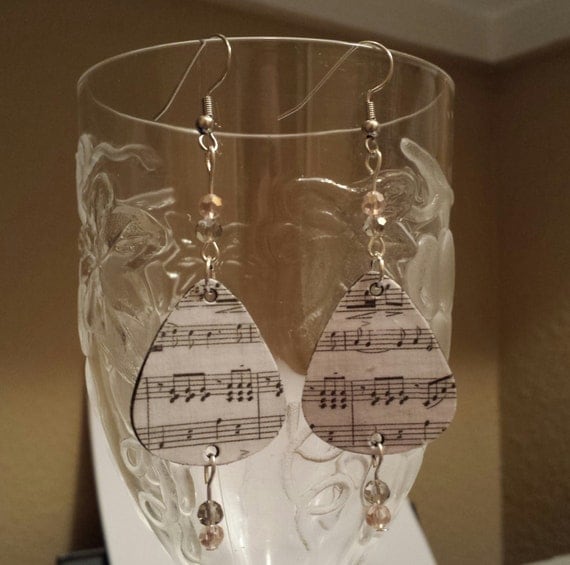 6 –  These ones are even more specific earrings! Probably for that girl who studies saxophone hard! Or woman who already plays great!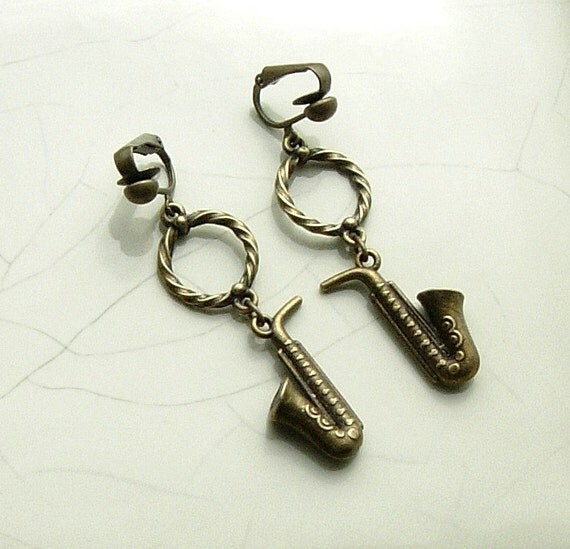 7. Artistic geometric shape with stand out red treble clef on them – earrings! For someone who loves music! For someone who Lives music! Great for both musicians and music lovers!
red treble clef earrings/ black red musical geometric jewelry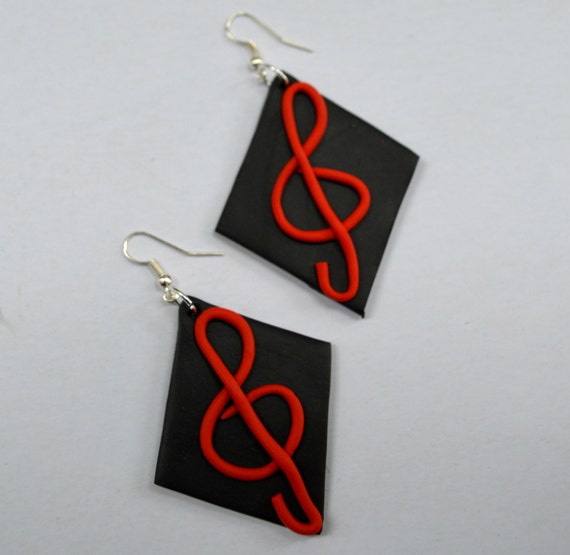 8- Beautiful oldschool look to this pendant. This could also be jewelry piece for a man!